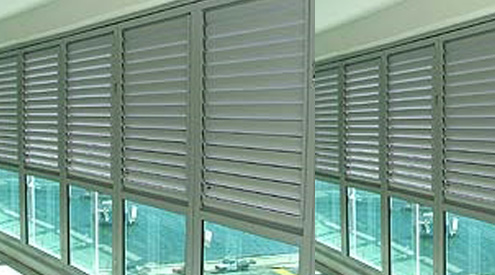 Thankfully as crime rates are increasing, so too is the selection of security solutions available to protect your home, garage business, like those available here at Amity.
As well as automated timer blinds which give an empty house the illusion of presence, we also specialise in Security Shutters and collapsible gates which deter would-be burglars and quash any hope they have of entering your home.
Licensed by the Association Of Police Officers because of the intense attack testing they withstand, our security shutters ensure your home is impenetrable every minute of every day or night, combining an indoor operated multi-point locking mechanism with the strength of galvanised steel to give you complete peace of mind.
Including a selection of colours and styles which stack back simply and discreetly for minimum impact whilst they are not in use, and with easy manual or electric operation, our shutters are easy to live with, and easy to operate while impossible for burglars to penetrate. Additionally, this revolution in burglary prevention is expertly and infallibly installed by our experienced measure and fit team making your investment both reassuring and convenient.