Luxaflex Blinds London, Bromley and beyond..
Here at Amity you will find a Roller blind range which boasts both design diversity and mechanical proficiency, combined in the creation of a tailor made product and service as unique as you are. In addition to the extensive design and colour ranges available for both household and conservatory windows, our Roller fabrics present a variety of textile solutions including Blackout, Solar protective, Energy saving, moisture resistant/PVC/anti-bacterial UltraFresh, Sheer-lite collections and much more.
All of these are available either with a standard straight finish, or with a unique contemporary or traditional decorative bottom shape of your choice. Because all of our window furnishing products are custom made, our specialist Amity team can also offer you a range of exclusively personalised products including Laminated roller blinds stiffened from your chosen curtain fabric, electronically operated roller blinds, systems to fit roof-light and selected shaped windows and more recently, our exclusive `Soltis` roller blinds combining the benefits of a sheer fabric with the privacy of a closed weave. Additionally, our products all come with the offer of helpful and easy-to-follow fitting information, or better still an expert installation with professional advisers as part of our convenient Measure and fit service.
If you are looking for quality roller blinds, especially Luxaflex Blinds London and Kent, call us on 01689 878 418 for the chance for us to give you a competitive quote.
Luxaflex Rollers 1 - Sheer and Semi Transparent fabrics (Please click the image below)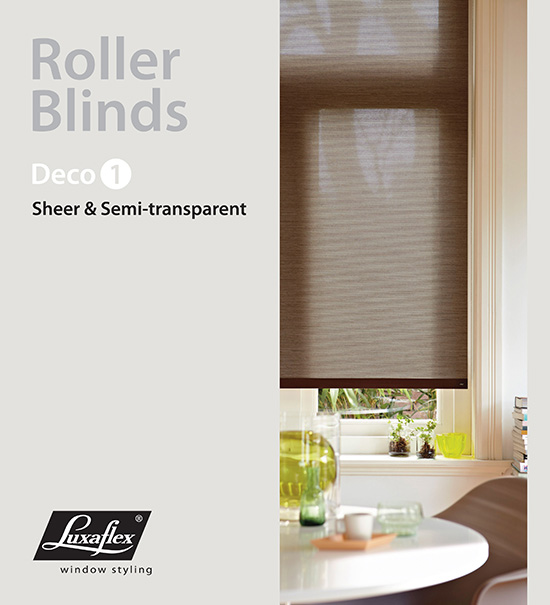 Luxaflex Rollers 2 - Translucent fabrics (please click the image below)

Luxaflex 3 - Dim out fabrics (please click on the image below)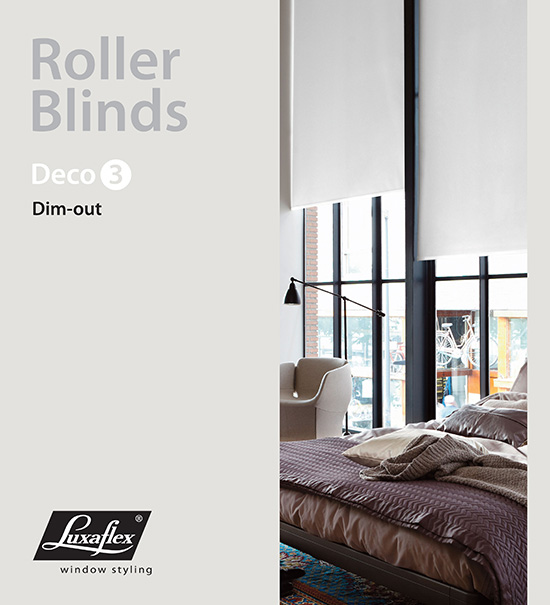 Luxaflex Boutique Roller fabrics (please click on the image below)




Luxaflex Twist and Facette Roller fabrics (please click on the image below)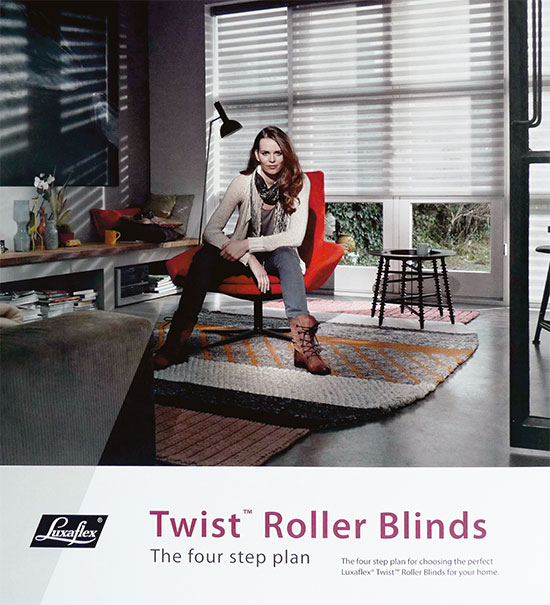 Decora Roller Fabrics (please click on the image below)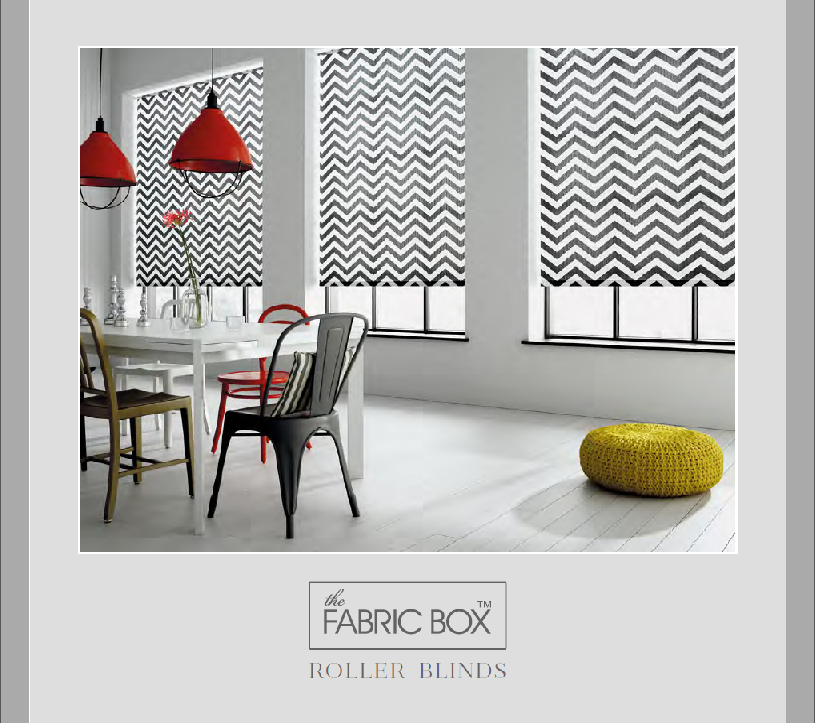 Louvolite Roller Fabrics (please click on the image below)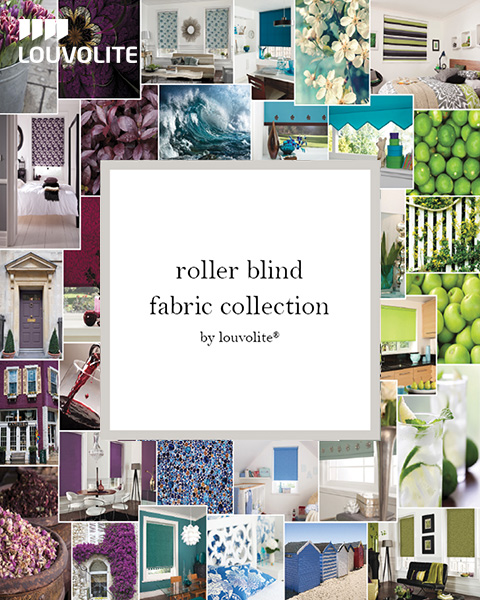 A classic highly functional blind suitable for any room. Amity has an amazing selection of patterns and colours ensuring thier is a blind to match your home and style.
Colours & materials
Naturals
An earthy fusion of rustic styles and textures which draws inspiration from primitive natural woods, cottons and linens.
Colours
A glorious and versatile colour palette of the highest quality yarns, textures, and structures, with a choice of exclusive  fabrics.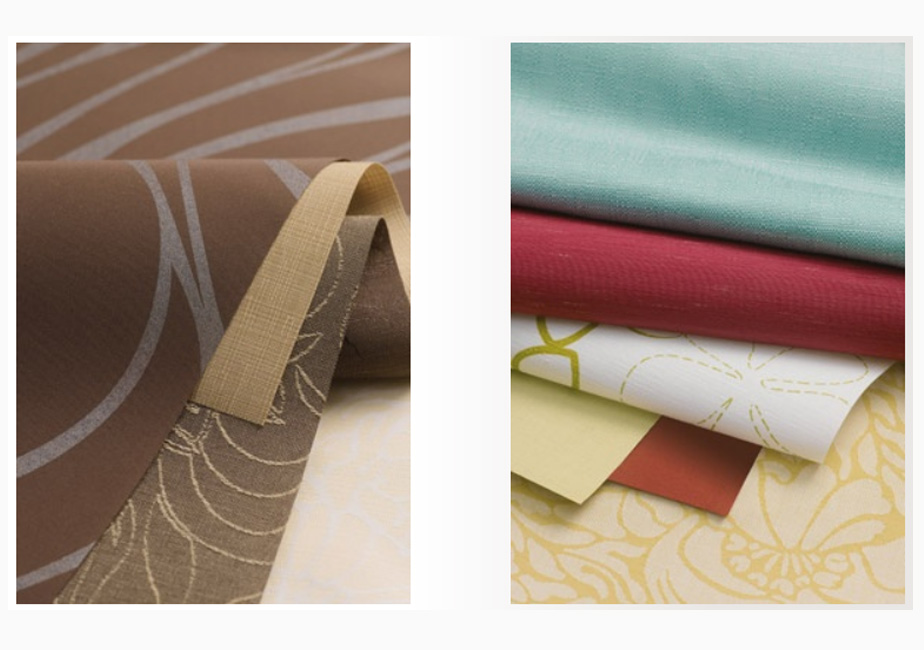 Sheers
Our Sheers Roller Blind Collection embraces modern chic with a unique range of delicate voiles, glittering metallics and light filtering screen fabrics.
Black-outs
Our Collection of room darkening fabrics features a wide assortment of beautiful textures, designs and colours. Many fabrics are available with a white streetside colour that helps reduce solar heat intake and creates a uniform look on the outside.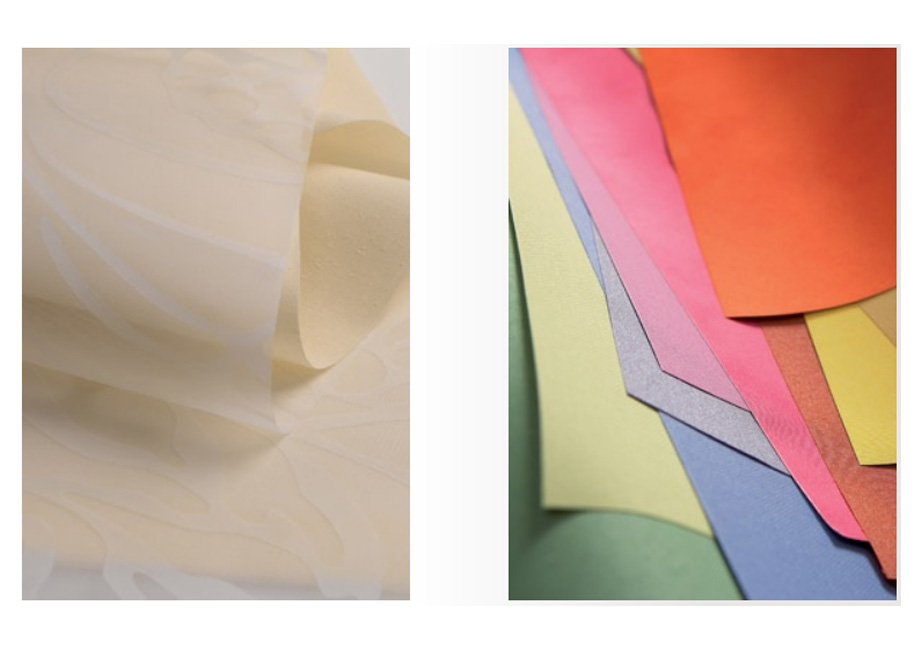 Personalisation options
Shapes and poles
Choose from a eye catching selection of shaped bottom trims; with or without poles and braids. Poles can be selected in wood or metal and come with a wide choice of metal and wooden finials.
Designer pulls, toggles and leather tabs
For a perfect expression of your style choose from a wide selection of glass pulls, wooden toggles and leather tabs to complement your chosen fabric.
Panel trims
Panel and bar trims are perfect for coordination or contrasting with you chosen fabric, or just to pick up an accent colour in your décor.
The charm of rings
Rings set into the fabric can give your Roller Blind a completely individual charm.
Unique solutions
Room darkening
Designs, materials and fabrics to provide you with the ultimate in light control and complete privacy.
Humid rooms
Stylish and practical window covering solutions for kitchens, bathrooms, and other rooms with moisture considerations.
Roof windows
Different solutions that are functional and beautifully combined with flexible light control.
Moving & tilting windows
Sliding, tilt and turn, or moving doors and windows are completely covered without interfering with full window movement and convenient use.